For the eighth time, the Russian Federation has vetoed a United Nations Security Council resolution against Syria.
The proposed resolution would have backed an investigation on the ground by the Organization for the Prohibition of Chemical Weapons. The Syrian government would have been told to provide military information, including flight logs, from the day of the alleged attack, and provide access to air bases.
US Ambassador to the UN Nikki Haley condemned Russia's action: "You are isolating yourselves from the international community every time one of Assad's planes drop another barrel bomb on civilians and every time Assad tries to starve another community to death," she said.
President Trump was questioned at a joint news conference with the NATO-secretary general if he thought Russia knew of the alleged chemical attack.
"I think it's certainly possible. I think it's probably unlikely," he said. "I would like to think that they didn't know, but certainly they could have. They were there."
Russian Deputy Ambassador Vladimir Safronkov told the council the measure was "doomed" from the beginning.
"The outcome was pre-determined because we have consistently expressed our categorical disagreement with the content of the document," he said.
Russia has called for an independent international investigation and questioned how Western powers could have assigned responsibility for what happened so quickly.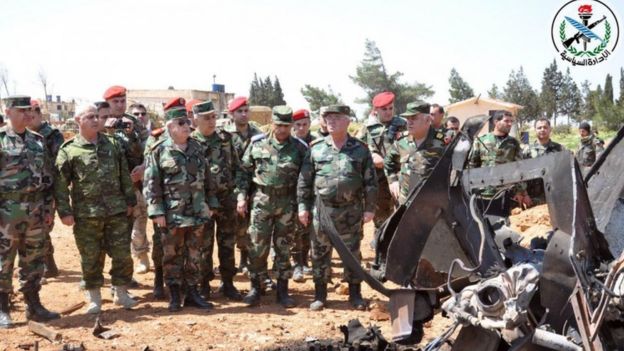 The US launched a "retaliatory" strike, consisting of 59 tomahawk missiles, against the air base that The Pentagon claims were responsible for launching the alleged attack. The resulting attack killed six people on the air base as well as damaging key infrastructure and planes.